Benefits U Conference
The Benefit U Conference is for state human resource and payroll representatives and is a great way to receive the latest news and updates for administering employee benefits. This one-day conference will provide you with information to assist you in meeting the needs of your employees as well as to continue your own professional development.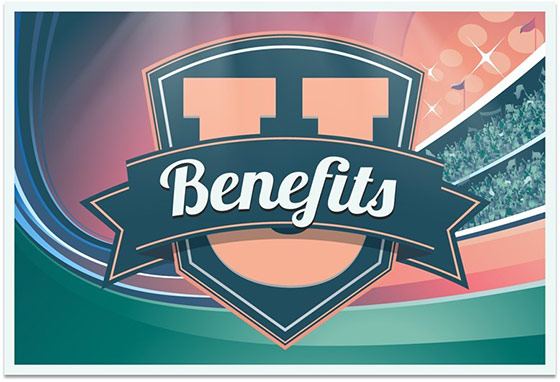 Registration Now CLOSED
September 5, 2019
Lodge at Port Arrowhead
3080 Bagnell Dam Blvd
Lake Ozark MO 65049
Ready to Retire - PreRetirement Seminar (for HR Reps and Payroll Clerks)
September 4, 2019 - 9:00 a.m. to 12:00 p.m @ MOSERS
MOSERS will be hosting a special Ready to Retire - PreRetirement Seminar for HR reps and payroll clerks on September 4, 2019 (the day before the conference) in Jefferson City. The seminar will include MOSERS and MO Def Comp information only.
Registration is limited to 40 attendees and will close August 27, 2019 (or before if full).
Register soon by contacting MOSERS at (800) 827-1063.
Lunch is not provided.
Benefits U Session Materials
MOSERS does NOT provide printed session materials
Session materials, such as PowerPoint presentations, handouts, etc., will be emailed to attendees prior to the conference, or you may download them. In order to have printed materials, you will need to print your own copies before the conference and bring them with you.
MOSERS will not have printed session materials the day of the conference nor will you be able to print on-site. Each attendee, at registration, will receive a printed schedule with room assignments along with a booklet containing the session descriptions and presenter biographies for the day.