Benefits U Conference
The Benefits U Conference is for state human resource and payroll representatives and is a great way to receive the latest news and updates for administering employee benefits. This conference will provide you with information to assist you in meeting the needs of your employees as well as to continue your own professional development.

You must register for each track you would like to attend.
Wednesday, September 8, 2021

Welcome to Benefits U!
Kickoff for the conference includes introduction to the Benefits U Online webpage where you'll find access to speaker/session info and virtual booths.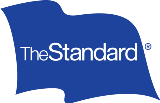 Long-term Disability, Workplace Possibilities & Behavioral Health
This session will provide a reminder on the new LTD Claim Intake process, an overview of the Workplace Possibilities Program and provide a deeper dive into Behavioral Health in the workplace. We will discuss ways employers can address the increasing mental health issues workers are facing as a result of the pandemic.

BU Breather - Desk for Success
5 Tips to Set Up Your Desk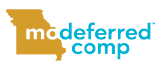 Money on the Mind
This session will explore financial wellness and how MO Deferred Comp can help improve an employee's financial wellbeing & future retirement security.

Introduction to the Employer Services Team
We will introduce the Employer Services team and discuss the important role employers play in administering MOSERS-sponsored benefits.

First day Wrap-up
Q & A and survey information
Thursday, September 9, 2021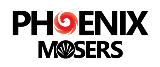 Introduction to Phoenix
Learn the overall importance of the new pension administration system, known as Phoenix, and meet the team behind the project.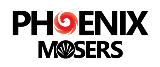 Admin Dashboard; Employer Participant View & Materials Request
The admin dashboard is where an employer can view recent payroll open and submitted reports. The employee lookup displays basic employee service information.

BU Breather - Relax for Success
8 Relaxation Tips for Your Mental Health

MOSERS News & Updates
Session will include information from the Benefits, Communications & Education Departments.

Morning Wrap-up
Q & A and survey information
Thursday, September 9, 2021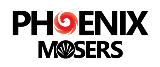 Resolving Payroll File Errors
Learn about the process to resolve any errors or warnings from payroll before the payroll can be accepted, including service and deduction corrections.

BU BREATHER - Eat for Success
8 Ways to Manage Your Mood with Food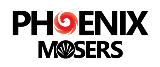 Daily File Feed of Employee Status
The daily file feed of employees status in SAM II will record any "on-leave" status changes and complete transfers between agencies automatically.

NON-SAM II EMPLOYERS TRACK
Friday, September 10, 2021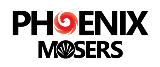 Uploading & Fixing Payroll Errors
File upload process and resolving any errors or warnings from payroll before acceptance. Including service and deduction corrections.

BU BREATHER - Stretch for Success
Simple Routine to Help you Stretch at your Desk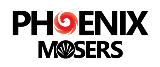 Invoice & Adjustments
Where to view and pay invoices from payroll submission. How to submit payroll adjustments.

Final Wrap-up
Q & A and survey information