What is a Webinar?
Apr 5, 2021, 09:05 AM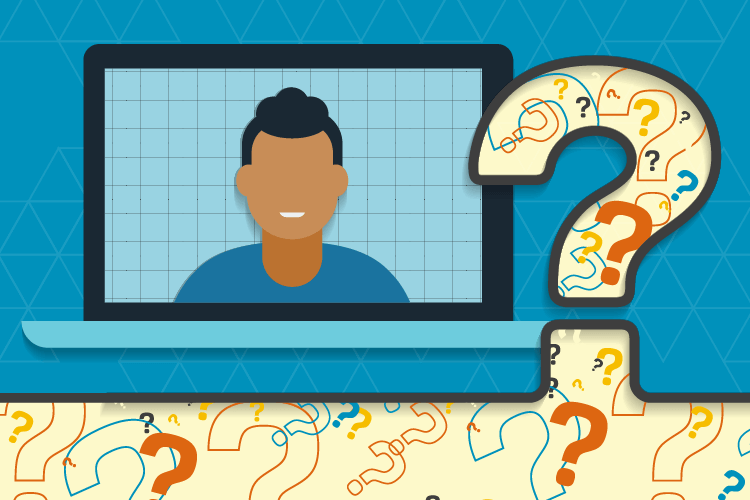 Last year, we transitioned all of our in-person seminars into online webinars. Our education team has made the webinar experience just as exciting, information driven and personable as our seminars.
We realize communicating virtually is now more important than ever. However, this is a big change for many of our members and it may leave some with one big question.
"What is a webinar?"
Our webinars are live, interactive sessions given over the internet. The information and topics conveyed are the same as in the in-person seminars.
Attendees only need a computer, a valid email address, and internet access to join, making it a convenient way to directly ask MOSERS educators questions about the retirement process. Webinars offer more flexibility, and no geographical limitations, as they can be accessed from almost anywhere in the world.
Many are concerned that their camera will be on or that their name will be displayed during the webinar, however, all participants' cameras and mics are turned off during the entire presentation and attendees enter in listen only mode. Throughout the webinar, you are able to ask questions live to the MOSERS educators by typing them into the questions pane. All details will be explained to you at the start of the webinar.
We have designed our webinars specifically to meet the needs of members in their specific career stages. Whether you are ready to retire or have just become a MOSERS member, we have a session to help you better understand your benefits. Check out the webinars we offer below and register today!
Ready to Retire Sessions (formerly known as PreRetirement Seminars) help general state employees understand the decisions they will need to make and to prepare for the retirement process.
If you register 15 days or more prior to the webinar date, you will receive a packet in the mail containing handouts for the session along with an individualized benefit estimate. View the schedule on our Education page and register at myMOSERS and GoTo Webinar.
Closed captioning will be available during select sessions for Ready to Retire Webinars. If you are interested in attending a closed caption session, please send an email to MOSERS Education@mosers.org or call (800) 827-1063 for more information.
Members MUST complete a 2-step registration process to join our online webinars! Follow these step-by-step instructions for enrolling in a webinar via myMOSERS.

If you have at least five years of service (vested) and are more than ten years from your first normal retirement eligibility date, now is a great time to attend a Mid-Career Webinar! Join us to learn about the employee benefits administered by MOSERS, including pension plan features and how different career and life events may affect your pension benefit. You will also hear from MO Deferred Comp regarding retirement savings plan options and learn valuable strategies for saving money. Materials needed for this webinar will be available for attendees to download at the start of the webinar.
MOSERS is excited to announce a new series of webinars designed for state employees who are newer to the state with at least six months but less than five years of service (not yet vested). This webinar will give an introduction to MOSERS benefits including pension plan features, life insurance, long-term disability, and your personal retirement savings plan options with MO Deferred Comp. Speakers include MOSERS & MO Deferred Comp and the webinar will last approximately 1 ½ hours. Materials needed for this webinar will be available for attendees to download at the start of the webinar. Follow us on social media and check the MOSERS News section on the bottom of our website homepage for upcoming information on New to MOSERS webinars.