Employer Training
MOSERS provides a variety of training resources to help our state employers (human resource representatives, payroll clerks etc.) understand the importance of accurate reporting for their employees and the impact it has on their benefits.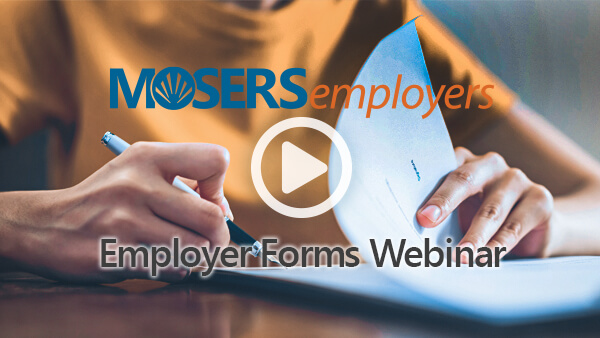 Employer Forms Webinar
To move through the recording use the progress bar at the bottom:
00 – 13 min: Intro to MOSERS Forms
13 – 33 min: Leave of Absence Form, including Back to Work
33 – 40 min: Transfer of Employment Form
40 – 60 min Termination of Employment Form
1:00 – 1:27 min: Q & A; overview of Employer webpage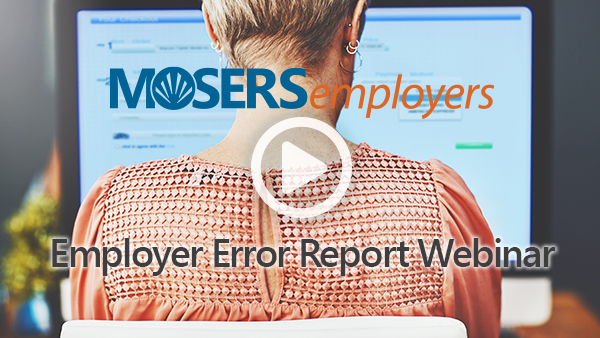 Employer Error Report Webinar
To move through the recording use the progress bar at the bottom:

00 – 23 min: Employer Error Report
23 – 38 min: Q & A, including review of MOSERS website
38 – 45 min: LTD Employer Statement, Claims Process and FAQs
45 – 49 min: Employer Error Report Reference Guide & review of Employer webpages
Content presented by:
Juanita Mummert, Assistant Benefits Officer-Education
Juanita Libbert, Receivables Analyst
Shelley Lehmann, Contribution Analyst
You may also view The Standard's LTD Claim Process Submission video for a review of their portion of the Dec 3, 2020, webinar.
Employee
Starting October 1, 2020, employees have two new options to file a long-term disability claim, by phone or online. The preferred method to file a claim is by phone.
Phone: Employee calls The Standard's toll free number 1 (844) 505-6026 to file a claim. (Preferred Method)
Online: Employee files claim online at www.standard.com.
Mail or Fax: Employee is responsible for completing Employee Statement, notifying their employer of their LTD claim, and assuring that the Employer's Statement and Physician's Statement are complete and mails or faxes paper forms to The Standard.
Employer
Read: The Standard's Frequently Asked Questions About Filing A Long Term Disability Claim.
Complete: Employer Statement. Email the Employer Statement to LTDMOSERS@standard.com.